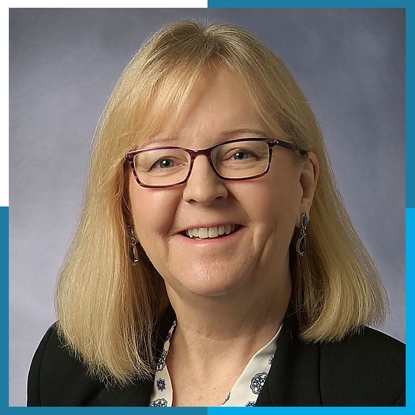 Cheryl D. Dorko Master Registered Financial Consultant
Bio
Cheryl D. Dorko
The daughter of William O. Dresser whose company, Dresser Products supplied nuclear parts to power the U.S. government's first nuclear submarines, Cheryl is also the granddaughter of Ora Dresser whose bridge building company built the first Peace Bridge at Niagara Falls. Cheryl Dorko earned her BA at Bucknell University where she met another brilliant and kind man, Jeffrey F. Dorko. The couple have been residents of Berks County for over 35 years. Their children attended Wyomissing High School (Keri) and Wilson High School (Sam).
Cheryl Dorko has been a small business owner and professional wealth manager since 1998. As such, Cheryl is uniquely qualified to understand the needs of other business owners and professionals when it comes to planning for business transitions and creating family legacies through personalized wealth management. In addition, as a Master Registered Financial Consultant MRFC®, she provides clients with retirement income planning and tax-savvy investment strategies.
Cheryl's credentials include the following:
Series 24 General Securities Principle as registered with FINRA
Series 7 registered with FINRA
Series 63 registered with FINRA
Series 65 registered with FINRA
Licensed life insurance and long-term care insurance broker
Registered Representative
Registered Investment Advisor Associate
Additionally, Cheryl is proud to be IARFC Ethics Approved because she is dedicated to the IARFC Code of Ethics. In her 20 years of practice as a financial advisor, Cheryl has not received a complaint. The Ethics Approved award is renewed annually for all advisors who continue to qualify.
When Cheryl isn't in the office, she can be found walking along the Tulpehocken River or on a vacation that involves kayaking, hiking, and exploring.